Last week from 18 to 24 April was the Fashion Revolution Week around the globe.
Let us take a closer look.
Nowadays, social responsibility and sustainability are words erupting from all parts. These standards are required everywhere in the world, everyone is involved. The previous days are the reflection of what all of us should do everyday to help the planet. This implies a total engagement in terms of time, place and people. Thus, brands as well as consumers in fashion have not only to consider but also to englobe an ecological dynamic in their conduct.
Kering for instance ensures that its brands are committed to sustainable development. H&M is also a major actor in conscious actions : in addition to its production of materials for garments that are 20% eco-friendly, with a production using less water and energy, the clothing give-away program (offering a coupon in exchange) also helps to reduce the environmental footprint. This trend to recycling explains the success of vide dressings and the fad for vintage looks.
Brands must provide a complete transparency about the origin of products. This has to be in the core business of all brands : knowing all conditions of production and distribution in order to disclose them to the public. Especially now when more and more consumers are willing to purchase clothes that are sustainable. All of this includes more than marketing strategies, what Everlane or Margaret Howell for instance have well integrated.
Pictures have been taken from Everlane website : https://www.everlane.com/about & https://www.everlane.com/collections/womens-all/products/womens-linen-crew-sweater-heathergrey.
Nonetheless, this is not the first time that we are confronted with the preservation of natural ressources. During World War II, we had to rationalize production and consumption under the Utility Clothing Scheme. In practice, we must be conscious not only when reaching extreme problematics but consistently.
This is why organizations such as Fashion Revolution based in the UK are calling for clear conscience. This movement refers back to the collapse of the Rana Plaza complex in Bangladesh which occurred on April 24 2013. A lot of people died or got injured. This had given rise to a considerable movement of protestation against poor working conditions and low pay of employees. It is the will to make changes happen that around 70 countries organized a Fashion Revolution Day during previous week.
In Switzerland was held on Saturday April 23 the Fashion Revolution Day in the city of Sierre. Numerous actors from the fashion field were present, from designers to brands and store representatives in an approach to sensitize people.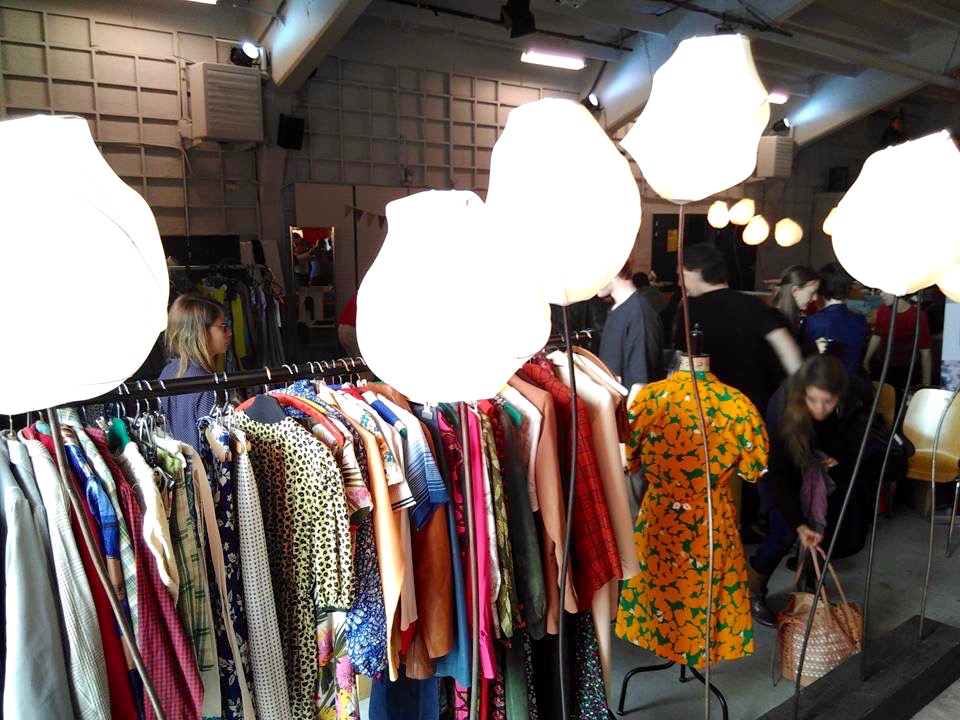 Sources : first picture comes from http://www.guidle.com/fr/veranstaltungen/sierre/dies-und-das/fashion-revolution-day_Aek7v5j. The two following pictures have been taken by Karina Gjerpe in Théâtre les Halles at Sierre Fashion Revolution Day.

It is while being united that we can be stronger as more actions are carried out simultaneously in order to achieve a bigger impact for saving the planet. When there is belief, there is hope. Let's put forward all of our creativity to give utmost quality!
Love and respect,
Bess,
Your personal shopper.
Express by Bess, écrit par Marie Baldi.