This last Wednesday, your personal shopper and her intern were working in the wonderful city of fashion that is Paris.

This was an incredible journey which undoubtedly implied the redaction of an interesting report. As I already mentioned in previous articles, the job of personal shopper embraces daily routines full of travels and discoveries. I want to share with you how looks like a shopping tour for clients in the streets of Paris.
Our expedition started in the outstanding Marais district, the one that we love to call ''Vieux Paris''. Indeed, this area embodies both the heritage and the modernity of the metropolis. This first destination led us afterwards to a nice street café located in Rue de Rivoli. Thus ready for working, we went on our way to step in Philipp Plein and H&M stores. In this latter, we were curious to know how they have arranged H&M Loves Coachella Collection (i.e article ''Festival Time is Back''). Naturally, not only the dedicated section in the store was bigger than in Bern but also accordingly was the garments selection.
We subsequently headed for the Margiela store situated in a small alley in Rue de Richelieu where we have made shoes purchases for clients. These activities having opened our appetites, we comfortably get installed outside of a restaurant near the Louvre Museum.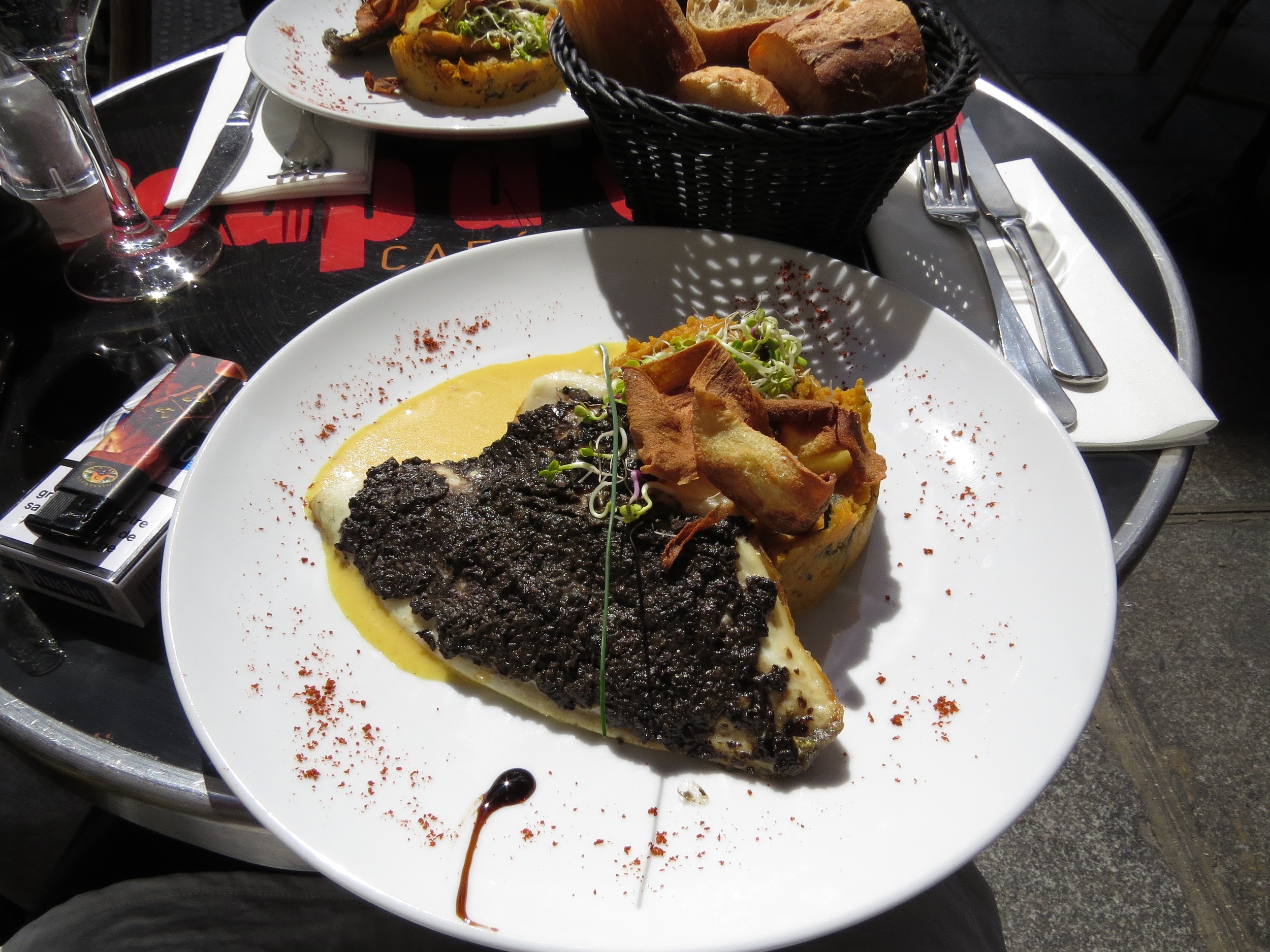 From there, we moved towards the Jardin du Grand Palais which is a great place where to enjoy a sunny rest. Not that we actually did it, the very tight timing did not let us. However, we amused ourselves with taking photos of the outstanding Buren columns sited at the Royal Palace. Then we went along the Valois gallery whereby are located various branded stores such as P.A.R.O.S.H., Acné Studios or Stella McCarteney to name a few.
We pursue our shopping tour towards the well-known and recently transformed Forum des Halles at Rue Berger. The huge shopping center gathers a large amount of brands but also pleasant concept stores where coffees and catering are proposed to clients. This is one of the many famous places where to go in Paris for shopping. The occasion to marvel at clothes for us and to give some pieces of advice to my intern.
I can not leave you without sharing this information : the Boohoo pop up store in Paris, 72 Rue Saint-Honoré, will close this Saturday 16! If you have the chance to go to Paris these following two days, I recommend you to visit it. Boohoo is an English brand which has been talked about a lot through social media. Numerous bloggers, stars or youtubers have made the brand famous. The looks are original according to English fashion essence and accessible in terms of price. In addition to shopping there, animations inside are worth coming.
I hope you enjoyed reading this article as much as I did when writing it. In order to share with you my sprees as personal shopper, articles about events like Vide Dressings and trade shows are about to come !
Stay tuned on my social media to get informed.
Sweet love,
Bess,
Your personal shopper.
Express by Bess, écrit par Marie Baldi.